Hello!
I am Laurent, a freelance
This little web site gives you a quick overview of what I can bring to your business based on my skills and experience.
Building tailor-made e-Business solutions for more than 20 years, beyond the objectives of quality, time and budget, the search for a relevant and innovative value proposition are key motivations for me.
Address
Rue des Mésanges, 12
5100 Jambes
Belgium
Product Owner
Maximise project's business value.
Define product roadmap and releases plan.
Writing clear epics and users stories; specifications suitable for all project's stakeholders.
Design UX mockup.
Evaluate business value and prioritize product backlog items.
Scrum Master
Ensure best practices are applied to get the most out of agile methodology and maximize value produced by dev team.
Ease adoption of Agile framework and smooth project operations.
Protect development team from outside interferences to keep them focused on sprints' targets.
Project Manager
Manage projects' life cycles. Planning, executing and controlling projects; control risks and keep focus on scope, delivering on time upon agreed business objectives.
Pilot the quality assurance procedures, from unit to acceptance tests.
Monitor key performance indicators.
Experience
More than 20 years of experience designing, managing and implementing e-Business projects gives me the perspective to distinguish groundless technological buzz from the innovative solutions that will actually bring benefits.
I strive to understand the accurate end users' needs and specific business objectives underlying any requests.
This immersive approach lets arouse "ad-hoc" solutions matching true goals.
Career overview
Freelance consultant and manager in ITC sector since 1997.
I worked on numerous projects via 4 distinct companies: Astronef, Atermon, Quixiz and Freecaster.
Astronef - 01/1997 to date
Founder & Manager
Personal management company. 2-3 persons company + external consultants. Project Manager, eBusiness analyst and management of the company.
Atermon - 01/2000 to 12/2011
Front-end dev > Project Manager
Starting as front-end developer than rose to project manager position.
Quixiz - 01/2002 to 06/2016
Co-Founder & Manager
Co-founder and manager of Quixiz sprl. Running up to 15 employees and full-time consultants. Project Manager and eBusiness analyst whilst at the same time personally in charge of HR, finance and communication.
Freecaster - 01/2019 to date
PM & Product Owner
Agile management of a 12 developers team. Side-by-side building of a brand new OTT video platform and several operational projects on top of existing platform (TomorrowLand, RTBF Auvio, Fashion Week lives streaming, etc…).
Education & skills
My academic background has taught me how to apply the design thinking approach.
An approach that fits perfectly with agile iterative methodology.
Long field experience and permanent training in new technologies, methodological developments, new tools & solutions complete my overall skillset.
Master of Industrial Design with honours.
Agile PM: JIRA, Confluence, Basecamp, Redmine
Business and data Modeling: Lucidchart, Draw.io, Navicat
Mind-Mapping: MindMup
Databases: MySQL, PostgreSQL
Prototyping UI / UX: Figma, Balsamiq
Collaborative Workshop: Miro, Skype pro, MS Teams
QA: TestRail
Programming: XML, XSLT, SQL, ColdFusion, Javascript, JSON
Source control - Github, Bitbucket, CVS, SVN
SAAS solutions: Odoo, SalesForce.com, Lime Survey
SAAS services: Campaign Monitor, Mailchimp, RapidMail, EventBrite
Google Suite, Microsoft Office
Graphic design: Illustrator, Photoshop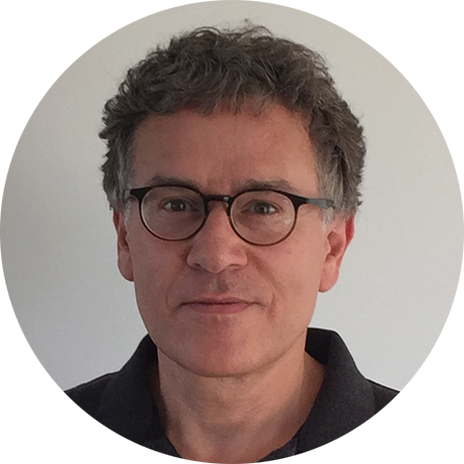 "Rapid analysis and synthesis, solutions-finder, creative, open minded - persistence, precision, reliability, involvement, planning and organisation, teamwork, clarity of communication."